Nahe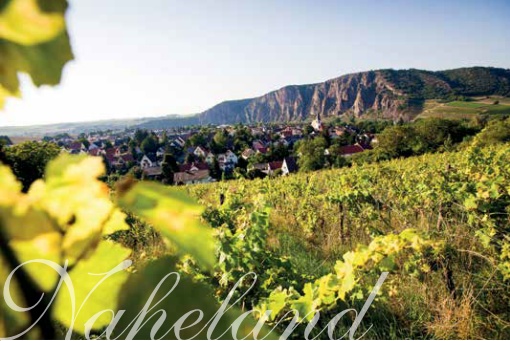 Enjoy nature - and hospitable winemaking villages too
Striking contrasts and fascinating similarities account for the special attractions of the Nahe region between Bingen am Rhein and the Bostalsee in the Saarland. There's only a short distance separating the fertile Mediterranean-style vine slopes of the Nahe valley from the uniquely forested hills of the Hunsrück.
Here you can experience nature at first hand. The recently established Hunsrück-Hochwald national park and the Saar-Hunsrück and Soonwald-Nahe nature parks form enclaves of stillness, offering a chance of relief from the hectic everyday routine. Ideal conditions, then, for a camping or motorhome holiday!
Hildegard von Bingen already knew about nature's powers and their holistic effect on mind, soul and body. Today, healing elements such as earth, water and air play a major role in the well-known health resorts of Bad Kreuznach, Bad Münster am Stein-Ebernburg and Bad Sobernheim. The special geology of the Nahe landscape explains the unique features of the local wines as well as the treatments available in the region's spa towns. It also accounts for the many treasures to be found in and under the ground. The Nahe region has always been a special centre for mineral and fossil collectors.
The Nahe region's landscape, with its spectacular views and impressive rock outcrops, is ideal for hiking and biking. You can experience nature in hugely enjoyable fashion on one of the many varied hiking trails, whether from place to place or on a round trip; or if you'd prefer to go by bike, you can try out the 128 kilometres of cycle track which the region and its neighbours have to offer.
* * * * * * * * * *
Further tourist information is available on www.naheland.net